Overview
About Children's beauty product label design service
You have put so much effort into creating your haircare lines, don't kill your efforts with poorly designed product labels.
Even with our starting price of 30 USD, you'll get the same quality design we do for multi-national companies, the only difference is the extra services you would like to add on the checkout page, now that you have no excuse for paying so much, why not hire us the professionals to create designs that will grab the attention of your customers?
Although there are free tools to help you generate free designs using premade product label templates such as Canva.com, it may look like a smart move but it is not advisable; the same template you use is accessible to thousands of other people for free. If you do not have a solid design background, using Canva or others like it is a bad idea.
If you must go a template route, I'll recommend you buy our professionally made templates and order our editing service to help you add your product details and tweak it professionally to look different and stands out.
This service is for you
If you're just starting or want to redesign your existing product or launch a new line of products, you are welcome.
Designed by a product label designers
We are a team of versatile and creative label designers with many years of experience in the creative industry. We craft distinctive and premium product label designs backed with research and strategy to ensure it stands out and boost your product sale in the marketplace.

Each of us creates something stunning using our styles and interpretation; we review all options together and bring you the best.
This service is for Children's Beauty Product Labels, and we also design labels for other products such as Deodorants, Food packaging, Supplements and more. If you're looking to work with someone patient and understanding, you're in the right place. Use the service enquiry form for a free consultation.
---
How we work with amazing you
Order and receive the first draft
No rigorous processes and endless phone calls, meetings and form fillings. We acknowledge your order immediately. Simply make your order and it'll take you to your account where you can submit other required details.

We work and complete the first draft within the stipulated days and attached it to your account which you can download for review.
Revisions
Check through the draft sent to you finalize what the editing and revision should be and attach it again, we'll receive it and apply all the changes requested by you. We advise you to be clear about your revision messages and edits to save time.
Completion
Once all corrections and edits are completed, we'll attach the final file back into your account, in the case of a large file, a download link will deliver to your account.
---
PRICING (30 USD)
The price starts at 30 USD per label and you will get the following included in the final delivery:
■ Well-designed label (2 design options to choose from)
■ You'll get your design files in JPEG (RGB & CMYK versions)
■ Support from SunMyke after completion of the design project
---
AVAILABLE EXTRAS/ADDON SERVICES YOU CAN ADD ON THE CHECKOUT PAGE
■ Drawing & illustration for 1 label
■ Print-ready Files in PDF & Dieline
■ 3D Bottle Mockup (Front Only)
■ 3D Bottle Mockup (Front, Back & sides)
■ The editable source (original file designer worked on)*
■ 3D Bottle Mockup showing angles
■ 3D Bottle Mockup Flatlay
■ 3D Bottle Mockup ( environment/stage scene )
■ 2 Spinning video of your product
■ 1 Video Ad
■ Product Logo/Brand Logo for your product
Kindly Send all Information for your project, such as 'ingredients, how to use them, weight' and so on. Neatly put the info in a PDF document if necessary otherwise, you can send it to the order message box in your account on this site. Also, send your logo if you have one or order a logo here
Your project source files ( or Editable files) 'll be delivered in either Adobe Illustrator or CorelDraw formats, both are vector-based programs. However, if you need your final files to be delivered in different formats, kindly indicate after you've placed your order.
We'll move the design away by 0.125" (or 3mm) from the edges to prevent the important information on your design from trimming.
---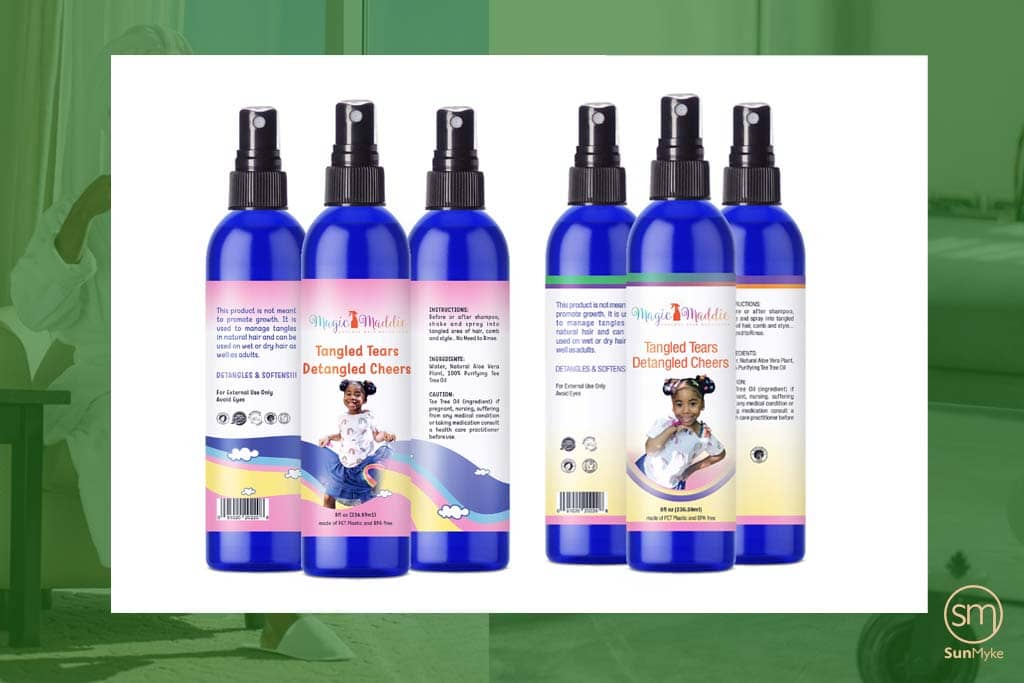 ---
FAQ

Why do you set the price you set?
Generating beautiful designs that drive business growth worth thousands of $$$. The price you saw is an offer to help you grow without you breaking the bank. We'll become part of your success story if you're a small business owner.

What will I get if I buy from you?
Satisfaction, your print file, bottle mockups, and all necessary files including your editable source file depend on the extra service you ordered. You have full rights to your final project for commercial use, the covers of any package you ordered.

Why Should I buy from you?
You have the right to ask, if only you know that you're about to be made a King/Queen, you would not bother to ask. SunMyke team is your dedicated online designer with years of experience helping businesses increase their revenue with customized solutions tailored to each brand.
How many products does this cover?
Just one label, update the quantity with the quantity selector
I have more than 10 products I want to order at once, can you give me a discount?
Be free to use "Service Inquiries" below the purchase button
Do you design other types of product labels?
Yes, simply use "Service Inquiries" below the purchase button to discuss the details
What if I do not like the design?
We'll refund you and cancel your order, please see the refund policy here
What if I'm not available often to follow up on my project?
No problem, We'll work on your project, login into your account to review it any time you're chanced
I have a rough sketch I want you to follow.
Send your sketch, we can help bring it to live
Can I choose my colours and font styles?
Yes, send us a message in the chat when you place your order.
Can you do a specific design style?
Simply send us an image sample of the style you're looking for.

I do not trust your site, can I buy your service on another platform like Fiverr?
Yes, Visit: See Our Gigs Here
NB: The delivery time and price set on Fiverr might be different.

I have a bulk project, can you handle it?
Yes, use "Service Inquiries" below the purchase button

Let's Chat
I have more questions or need a customized quotation
Use "Service Inquiries" below the purchase button, Contact us OR WhatsApp SunMyke